We are a chain of engineering, medical, professional study colleges made up of students, scholars, faculties and staff members. Quality Education and research are the twin pillars of our colleges and the ambiance is one where young minds can flourish with new their new ideas and creativity.
Approved and recognized by
Hi, my name is Mansi Yadav and I am a proud alumnus of the Btech - IT 2016-2020 batch. This college has a lot of good memories which I can share with you. We organized various competitions and events. The staff is very professional with good knowledge and experience and with good qualifications. They will help you with every difficulty and doubt related to academics and project anytime. A lot of students are placed by college placements. well-known companies took placements on this campus. So overall I experienced a good time at Axis College.
I'm Anas Hafeez, a B.Arch. graduate of Axis Colleges, currently employed at Saudi Architects. If architecture is a journey and college is just the beginning, then I would always be grateful that my beginning was awesome. On this note, I would like to thanks all the eminent faculties and the friends who became family from Axis Institute of Architecture ,the place where me and my architectural passion both thrived hand in hand.
I am student of Axis Colleges pursuing Bsc. Biotechnology (2nd year) .It is one of the best colleges in Kanpur. The college provides freedom to choose an exciting career path. As a biotechnology student college helped me in my research work and always encouraged me to excel in my field . In second year only ,I have started writing research paper and my first book chapter which is one of the best opportunity any biotechnology student can have and desire to have.The college has best faculty members. Over all Axis colleges provide everything that an student need to be a good human being.
Divyanshi Singh
2023-04-11
I'm a B Pharm 3rd year student at Axis colleges. We have got opportunity to participate in various programs such as health camps, hospital visits and many more such activities. Faculties and administration here is marvellous at their work and has been a great support to me. Here, I have sharpened my interpersonal skills through PDP department, various workshops, conferences and seminars. In this institution, I've acknowledged and enhanced my over all perspective regarding my career and future.
I am Harsh verma B Tech Computer Science Engineering final year student. Attending Axis Colleges was one of the best decisions I've ever made. The professors were knowledgeable and passionate about their subjects, and the campus community was supportive and inclusive. I made lifelong friends and gained valuable skills that have helped me succeed in my career. I would like to mention that the faculties are very supportive. Training and placement cell provides enough opportunities to show case your skills and grab a decent job in different MNCs. I've got offer letters from 4 different companies named as TCS , Vinove software ,Nucleus Software and Sopra banking software. For getting offer letters from all tha above companies, axis college played a major role cause they provided me the exposure to these companies because of what i was able to give the entrance exams of top MNCs like this.
Shivam Gupta Astro
2023-03-22
Excellent 😊
"Throughout my 3 years at Axis Colleges, I had countless opportunities to develop analytical skills, leadership and proactive thinking through various programs and events. These attributes were the key reasons because of which I was successfully placed at "GOOGLE" with a good package. Big thanks to all my faculty members and friends for this amazing journey at Axis. My Sincere appreciation & gratitude to the Corporate Resource Cell for their support and encouragement, this would not be possible without them."
"Axis Colleges is an institution that brings together cultures from all around the world. Coming together from different origins and learning is an extraordinary opportunity that is possible only in Axis. Axian's style is unique... giving you all the tools to become a successful individual both on professional as well as personal front. The professors have excellent pedagogy as the students and each have their own method of projecting knowledge. The practical approach of the courses, the professional experience of professors in their areas of teaching, the friendliness, the atmosphere, the international aspect along with links that were created made my studies at Axis Colleges memorable..."
"My four years at Axis Colleges have been excellent and a memory to cherish for a lifetime. The years spent here have been full of learning opportunities that were full of fun and frolic and sometimes with academic grind that one has to go through. The international exposure makes you a better man to face challenges of the corporate world."
"Axis Colleges is a place of learning, fun, culture, lore, literature and many such life preaching activities. Studying at the Axis Colleges brought an added value to my life. It gave me an opportunity to meet different kind of people and learn a number of things. I am thankful to Corporate Resource Cell for providing a platform to enhance my skills and an opportunity to showcase them."
Industry-relevant Skill Development 
Axis Colleges focus on bringing industry-standard tools and technologies to equip our students with a skill set relevant to the real world. The exposure that this deeply experiential method of learning brings to our students is one of the key secrets to solidifying our position as a center of excellence.
Close tie with Industries 
Academic tie-ups with industry leaders allow Axians to develop key competencies, including but not limited to project management, business communication, and team-building skills that are transferable across all job roles in every sector imaginable. This puts our graduates in a league that is unmatched.
Edu Skills Connect 23: NextGen Skill Conclave
Piecing Together the Future of Business- AIPM
Young Scientist Award – AIHE
Session on Responsible Roaming -AIHE
5th International Conference- AIHE
Valedictory Program of Women Empowerment- AITM
Training & Skill Building​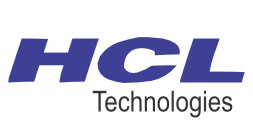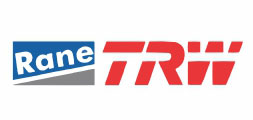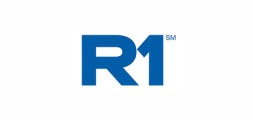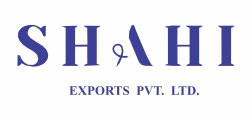 Axis Colleges Corporate Office
 Axis Educational Society

 117/N/88, Kakadeo, Kanpur – 208025 (UP)